There's a Better Way to raise
American Wagyu
Over the years on our family farm in Black Hawk, Kentucky we've learned that high standards are key to delivering the best possible product.
We've carefully selected five key quality standards that guide us on a daily basis.
Through these standards, we have been able to raise a herd - and produce a product - that is responsibly-raised and tastes far superior to what you're used to.
Through environmental stewardship and responsible agricultural practices, we've ensured that our bucolic pastures will be around for our herd to graze for decades to come.
American raised and grazed
Grass Fed, grain Finished
For us, making the best, highest quality beef means taking our time.
This goes against everything that commodity beef stands for. On the conventional industrial feedlots, the goal is to fatten your cattle and get them processed as quickly as possible, because time is money. On an average cattle farm, calves will be fed a predominantly corn diet for only 180 days - just six short months - to increase the fat content. But this "shortcut" process is so fast, the developing fat cannot evenly disperse through the animal. This yields an end result of poorly-marbled meat and thick bands of fat wrapped around the exterior of muscles that has to be trimmed away and discarded.
Unlike the rest of the beef industry, we spend a whopping 500 days finishing our beef - that's three times the industry average. But that's not the only difference. We use our own farm-grown corn and blend it with a high ratio of nutritious alfalfa roughage. This proprietary feed blend, coupled with the extra time, encourages fat to develop evenly through the meat, creating a more delicate and abundant marbling.
One taste and we think you'll agree it's worth the time.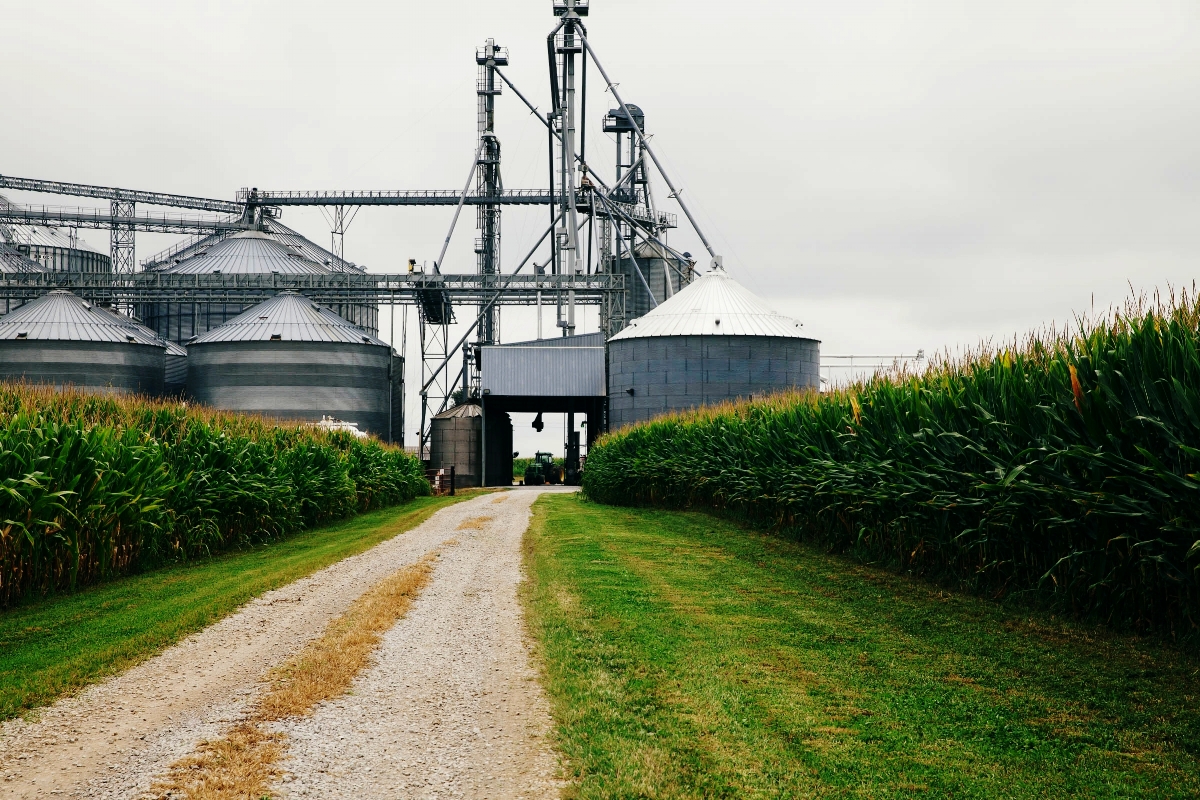 As a chef you care about what you serve.
As farmers, we care about it, too.
We've spent a lot of time and money creating the perfect environment to raise and finish beef cattle here in this little community of Black Hawk, Kentucky. What started out as a passion project for our family has taken us on a journey to bring you the best quality Wagyu beef, raised in an environmentally-sound and sustainable way.
Why we call it "Prime Grind"
Commodity ground beef is processed from the scraps and parts that are left after the most sought-after cuts of meat have been removed. Once they've taken many of these best cuts to sell off at higher prices, all that is left for the ground beef is the last 25% of the total slaughter weight - much of which is trimmings and scraps.
We believe that you simply cannot have good ground beef if all you put into it are leftover scraps. That's why 85% of the slaughter weight is dedicated to our whole muscle ground beef. This includes cuts like: skirt steak, short ribs, hanger steak, and 100% of the round and chuck. Now that's what you call prime grind.
WHY we do What we do
Find out about our farm, our mission, our methods, and the Compost Finishing Barn that makes us unique.
WHY WE'RE delicious
All of our hard work and dedication would mean nothing if the beef wasn't worth the effort. Tasting is believing.
bred for the best
We have been raising cattle for years.
Over those years, we've selectively bred American Wagyu for a variety of traits, including a calm disposition and, most importantly, flavor. Our calves are raised in the pastures here on Black Hawk Farms where they spend the first 8-9 months grazing in open fields and a staggering 500 days on a farm-grown corn finish.
State of the ARt
Composting Barn
Our Composting Barn rests atop a hill, providing a breezy, covered and comfortable home for the finishing process. But it is more than just suitable for the calves. It's a sustainable, eco-friendly environment where waste is tilled daily with sawdust to be composted into organic fertilizer for our farm; water is captured and used for irrigation of our crops; and our vision of a new way of finishing high-end beef has truly become a reality.
back to basics
Black Hawk Farms produces the best meat possible by going back to the basics.
We take care of our soil and pasture. We raise healthy, happy animals bred from pureblood genetics. We grow the corn and alfalfa used to finish our beef. We humanely process the meat locally to ensure quality and freshness.
Taste for Yourself
The quality you taste in Black Hawk Beef is a direct result of the care and commitment we take in the health of our animals and stewardship of our farmland.
Sure, there are cheaper ways to raise beef. But cheaper rarely means better. It's not always easy to do the right thing, the right way, every time; but we're passionate about taking good care of our land, our animals, our team, and you.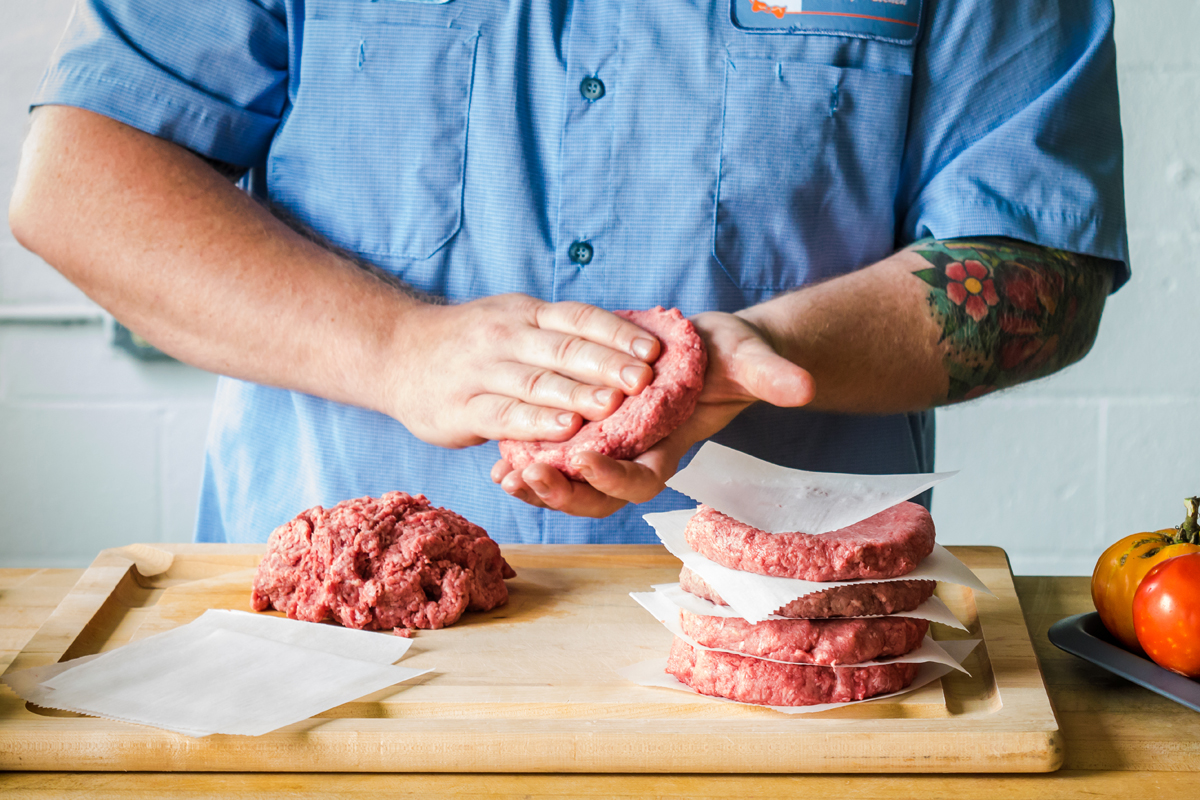 buy online
You can order premium Black Hawk Beef burgers online from Butchery Fresh and see for yourself the difference our process makes in the quality of our beef.